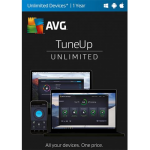 AVG TuneUp - Unlimited (1 Year) [Download]
Publisher:

AVG Technologies

MPN:

TUT12EN-OK

Availability:

In Stock
Requires Product Activation (we supply product key)
Product Availability
Product Details
Publisher: AVG Technologies
Part Number: TUT12EN-OK
Media Type: Download
License Type: Full Product
Platform: Windows, Mac, Android, iOS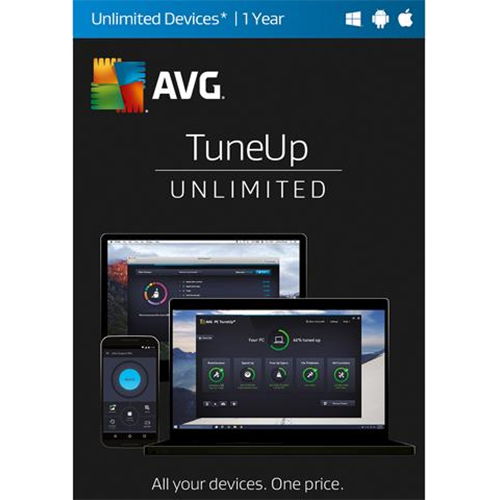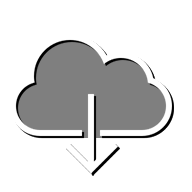 Don't wait for it in the mail, get it today!
Very Cheap Software is proud to offer AVG TuneUp - Unlimited (1 Year) [Download] at a very affordable price. We only select the best software available for download. We focus mainly on very cheap antivirus software to help you protect your important information and privacy from criminals. Check with us every year for very big savings.
Product Description
Cleaner, faster & longer battery life
Our 5-in-1 package lets you keep unlimited PC, Mac® & Android™ devices running smoothly & manage them all from one place. The PRO features will really boost speed, free up space & extend battery life, & now clean up your iPhone® & iPad® too.
PC Features
1-Click Maintenance - Remove junk from your PC with a single click
Automatic Maintenance - Automatically performs routine maintenance
Drive Defrag - Speeds up access to your hard drive
Automatic Cleaning Updates - Automatically updates for optimal cleaning
AVG Zen™ Dashboard NEW - Manage all your devices from a single screen
Remote PC cleaning NEW - Clean up your PC using your mobile
Startup Manager PRO - Helps you cure slow computer startup
Economy Mode PRO - Do more with a longer battery life
Disk Cleaner UPDATED PRO - Wipes junk data to free up disk space
Live Optimization PRO - Constantly prioritizes processes for optimum performance
Program Deactivator PRO - Stops hidden programs from slowing you down
Duplicate Finder UPDATED PRO - Remove duplicate files for even more space
Cleaner for iOS® NEW PRO - Wipe junk data from your iPhone®, iPad® or iPod touch®
MAC Features
Disk Cleaner - Clean up hidden clutter for more disk space
Duplicate Finder - Remove duplicate files for even more space
Android Features
History Cleaner - Clean up your browser & app history
App Uninstaller - Free up space by deleting unwanted apps
Cache Cleaner - Remove clutter by flushing your cache
Call & Message Cleaner - Clean your tracks by wiping old conversations
Auto Maintenance - Regularly tidies up your phone for you
Battery Saver - Take control of your battery life
Large File Finder NEW - See which files are taking up the most space
Battery Profiles NEW PRO - Make your phone run the way you want
No advertising PRO - Enjoy an ad-free experience
iPhone/iPad Features
Cache Cleaner NEW PRO - Remove hidden cache for more disk space
Temp File Cleaner NEW PRO - Remove unwanted temporary files
Log Cleaner NEW PRO - Remove unnecessary system logs
Download Cleaner NEW PRO - Safely removes aborted or interrupted downloads
Thumbnail Cleaner NEW PRO - Removes temporary thumbnail files from photo related apps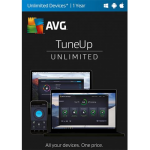 AVG TuneUp - Unlimited (1 Year) [Download]
Publisher:

AVG Technologies

MPN:

TUT12EN-OK

Availability:

In Stock
Requires Product Activation (we supply product key)