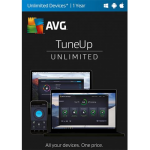 AVG TuneUp - Unlimited (1 Year) [Download]
Publisher:

AVG Technologies

MPN:

TUT12EN-OK

Availability:

In Stock
Requires Product Activation (we supply product key)
Product Availability
Product Details
Publisher: AVG Technologies
Part Number: TUT12EN-OK
Media Type: Download
License Type: Full Product
Platform: Windows, Mac, Android, iOS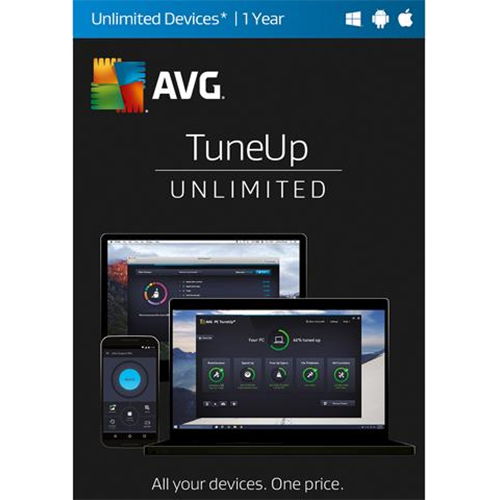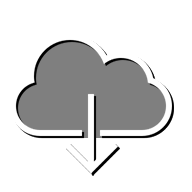 Don't wait for it in the mail, get it today!
Product Description
Cleaner, faster & longer battery life
Our 5-in-1 package lets you keep unlimited PC, Mac® & Android™ devices running smoothly & manage them all from one place. The PRO features will really boost speed, free up space & extend battery life, & now clean up your iPhone® & iPad® too.
PC Features
1-Click Maintenance - Remove junk from your PC with a single click
Automatic Maintenance - Automatically performs routine maintenance
Drive Defrag - Speeds up access to your hard drive
Automatic Cleaning Updates - Automatically updates for optimal cleaning
AVG Zen™ Dashboard NEW - Manage all your devices from a single screen
Remote PC cleaning NEW - Clean up your PC using your mobile
Startup Manager PRO - Helps you cure slow computer startup
Economy Mode PRO - Do more with a longer battery life
Disk Cleaner UPDATED PRO - Wipes junk data to free up disk space
Live Optimization PRO - Constantly prioritizes processes for optimum performance
Program Deactivator PRO - Stops hidden programs from slowing you down
Duplicate Finder UPDATED PRO - Remove duplicate files for even more space
Cleaner for iOS® NEW PRO - Wipe junk data from your iPhone®, iPad® or iPod touch®
MAC Features
Disk Cleaner - Clean up hidden clutter for more disk space
Duplicate Finder - Remove duplicate files for even more space
Android Features
History Cleaner - Clean up your browser & app history
App Uninstaller - Free up space by deleting unwanted apps
Cache Cleaner - Remove clutter by flushing your cache
Call & Message Cleaner - Clean your tracks by wiping old conversations
Auto Maintenance - Regularly tidies up your phone for you
Battery Saver - Take control of your battery life
Large File Finder NEW - See which files are taking up the most space
Battery Profiles NEW PRO - Make your phone run the way you want
No advertising PRO - Enjoy an ad-free experience
iPhone/iPad Features
Cache Cleaner NEW PRO - Remove hidden cache for more disk space
Temp File Cleaner NEW PRO - Remove unwanted temporary files
Log Cleaner NEW PRO - Remove unnecessary system logs
Download Cleaner NEW PRO - Safely removes aborted or interrupted downloads
Thumbnail Cleaner NEW PRO - Removes temporary thumbnail files from photo related apps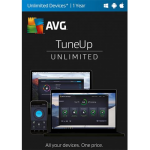 AVG TuneUp - Unlimited (1 Year) [Download]
Publisher:

AVG Technologies

MPN:

TUT12EN-OK

Availability:

In Stock
Requires Product Activation (we supply product key)