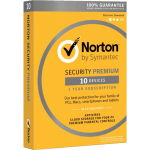 Norton Security Premium (1 Year / 10 Devices) [Download]
Publisher:

Norton

MPN:

21331601

Availability:

In Stock
For Use Only In:
NORTH AMERICA, EUROPE
Requires Product Activation (we supply product key)
Product Availability
Product Details
Publisher: Norton
Part Number: 21331601
Media Type: Download
License Type: Full Product
Platform: Windows, Mac, Android, iOS
For Use Only In:

NORTH AMERICA, EUROPE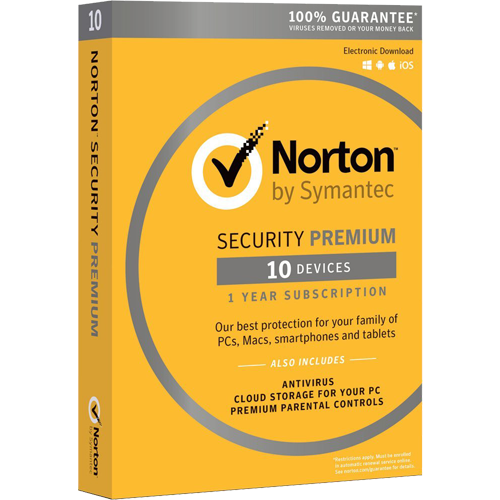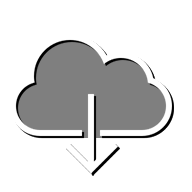 Don't wait for it in the mail, get it today!
Very Cheap Software is proud to offer Norton Security Premium (1 Year / 10 Devices) [Download] at a very affordable price. We only select the best software available for download. We focus mainly on very cheap antivirus software to help you protect your important information and privacy from criminals. Check with us every year for very big savings.
Product Description
NEW PREMIUM VERSION WITH ONLINE BACKUP
Overview
Powerful Norton protection for your PCs, Macs, smartphones and tablets. The new Norton Security simply gives you the best of Norton for the many ways you connect with your PCs, Macs, smartphones and tablets. Get comprehensive protection that's specialized to secure your favorite devices. Stay safe wherever you go with proactive web protection, mobile device location, advanced privacy technology and more. It's one solution for the different ways you connect.
Benefits for you
Rock-solid Norton protection for all the devices you use
Specialized security for each of your devices
Peace of mind thanks to privacy protection
Flexible protection to grow with your needs
Guaranteed protection
Rest easy with rock-solid Norton protection for all of your devices.
The PC, Mac, smartphone and tablet you use every day - yes, they're all covered.
Stay safe with specialized security.
Our protection helps keep your devices safe. Your PC and Mac are protected from viruses, online threats, identity theft and financial scams, while your smartphone and tablet are safe from loss and privacy concerns like unwanted access to your messages, contacts and photos.
Enjoy peace of mind thanks to privacy protection for your devices.
Your privacy. Your contacts. Your messages. All safe and sound.
Ensure your devices are always protected.
As you change the devices you use, we stay nimble and flexible, letting you easily move protection from one to another. New device? You'll be able to protect that one, too.
1 Year Subscription
Your product subscription includes the right to use this product on 10 individual devices during the product subscription period. Your product subscription begins upon initial installation and activation. This renewable product subscription includes protection updates and new product features as available during the product subscription period, subject to acceptance of the Norton License Agreement included with this product and available for review at symantec.com. Product features may be added, modified, or removed during the product subscription period. Should market or aggregate customer device usage patterns change, Symantec may, at its discretion, increase device allowance at any time during the current product subscription period.
System Requirements
Operating Systems Supported
Microsoft Windows XP (32-bit) Home/Professional/Tablet PC/Media Center (32-bit) with Service Pack 3 (SP 3) or later
Microsoft Windows Vista (32-bit and 64-bit) Starter/Home Basic/Home Premium/Business/Ultimate with Service Pack 1 (SP 1) or later
Microsoft Windows 7 (32-bit and 64-bit) Starter/Home Basic/Home Premium/Business/Ultimate with Service Pack 1 (SP 1) or later
Microsoft Windows 8/8 Pro (32-bit and 64-bit)
Microsoft Windows 8.1/8.1 Pro (32-bit and 64-bit)
Microsoft Windows 10 (32-bit and 64-bit)
Current and previous two versions of Mac OS X
Android 2.3 or later (must have the Google Play app installed)
iOS 6 or later
Customers Who Viewed Also Viewed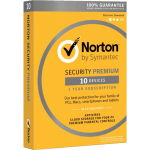 Norton Security Premium (1 Year / 10 Devices) [Download]
Publisher:

Norton

MPN:

21331601

Availability:

In Stock
For Use Only In:
NORTH AMERICA, EUROPE
Requires Product Activation (we supply product key)