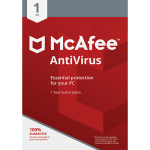 McAfee Antivirus Plus (1 Year, 1 PC) [Download]
Publisher:

McAfee

MPN:

MAV00ENR1RAA

Availability:

In Stock
Requires Product Activation (we supply product key)
Product Availability
Product Details
Publisher: McAfee
Part Number: MAV00ENR1RAA
Media Type: Download
License Type: Full Product
Platform: Windows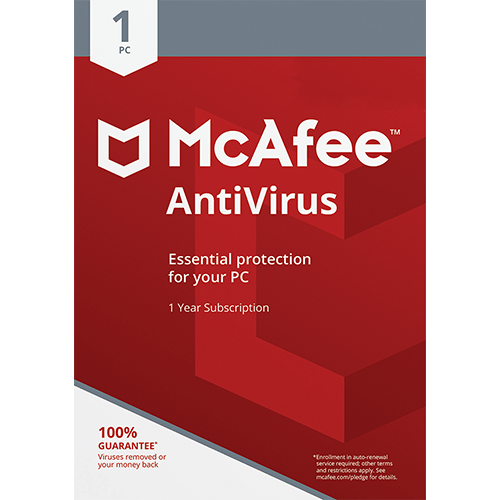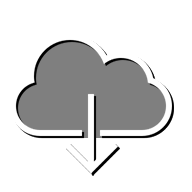 Don't wait for it in the mail, get it today!
Very Cheap Software is proud to offer McAfee Antivirus Plus (1 Year, 1 PC) [Download] at a very affordable price. We only select the best software available for download. We focus mainly on very cheap antivirus software to help you protect your important information and privacy from criminals. Check with us every year for very big savings.
Product Description
Overview
Our powerful combination of performance, accuracy, and reinforcing protections keeps criminals away from your PC and data.
Features
Unobtrusive, High Speed Scanning Engine—From startup to on-access scans, get high performance to minimize scan times and extend battery life.

Vulnerability Scanner—Find and seal up holes in Windows and your favorite browsers and applications.

Real-time Antimalware—Block threats like viruses, Trojans, and spyware in your files, email, and web downloads using instant risk assessments through the cloud.

Adaptive Two-Way Firewall—Let our advanced firewall with buffer overflow protection prevent software from exploiting your OS or stealing information, even in hotspots.

Malicious Ad Protection—Block cybercrime networks and their malicious ads and hidden iFrame code from loading and infecting your PC.

Digital Data Shredder—Destroy sensitive data and erase cookies, memory, cache, browser history, and more.

Safe Socializing, Searching, and Shopping—Click with confidence because you know which sites are safe.

Anti-bot Protection—Block contact with criminals' computers based on the very latest research and reputation.

Home Screen—Navigate easily through common security tasks with a redesigned home screen that supports touch-friendly devices.

Reports—Quickly understand how your protections are securing your data and system.

PC Tune-up—Remove unused applications, cached browser files, and other junk to speed up your PC.
Customers Who Viewed Also Viewed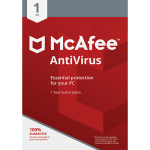 McAfee Antivirus Plus (1 Year, 1 PC) [Download]
Publisher:

McAfee

MPN:

MAV00ENR1RAA

Availability:

In Stock
Requires Product Activation (we supply product key)