Kaspersky Internet Security (1 Year / 3 Devices) [Download]
Publisher:

Kaspersky Lab

MPN:

KIS1903121USZZ

Availability:

Usually Available Same Day
For Use Only In:
NORTH AMERICA
Requires Product Activation (we supply product key)
Product Availability
Product Details
Publisher: Kaspersky Lab
Part Number: KIS1903121USZZ
Media Type: Download
License Type: Full Product
Platform: Windows, Mac, Android
For Use Only In:

NORTH AMERICA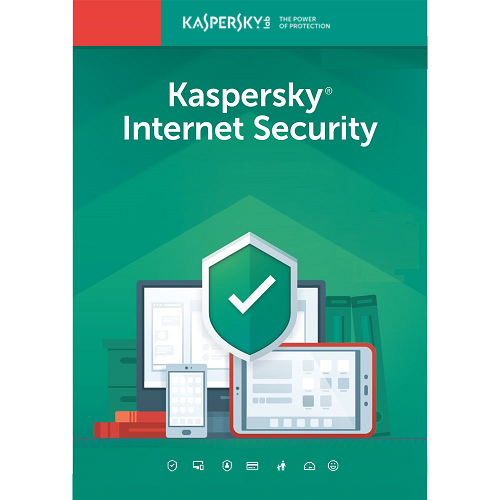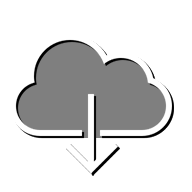 Very Cheap Software is proud to offer Kaspersky Internet Security (1 Year / 3 Devices) [Download] at a very affordable price. We only select the best software available for download. We focus mainly on very cheap antivirus software to help you protect your important information and privacy from criminals. Check with us every year for very big savings.
Product Description
Overview
Kaspersky Internet Security delivers premium protection from all Internet threats, ensuring you're always safe as you use the web to bank, shop, surf, social network and more. Unique technologies, such as Safe Money and Secure Keyboard, protect your financial transactions via online banks, payment systems such as PayPal and e-stores. Plus, Kaspersky Internet Security is optimized for maximum performance, so you'll never be slowed down as you use the Internet to its full potential. Whatever device you use you are using the same Internet. Online threats can reach your personal data on any device. It's true that desktop only protection is no longer enough. Kaspersky Internet Security keeps your sensitive information protected. Bank, shop and surf online in safety with effective, hassle-free protection that has no visible effect on performance of your devices. With Kaspersky Lab's innovative technologies running on your PCs, Mac computers and Android smartphones & tablets, you benefit from rigorous protection for your identity, your finances, your confidential information and your children.
Features
Real-time protection against all viruses and Internet threats
Secures online banking and shopping with unique Safe Money technology
Uses real-time, proactive and cloud technologies to detect new, emerging and unknown threats
Instant safety checks on files, applications and websites
Rollback of harmful malware activity
Defends you against viruses, Internet attacks, fraud, snoopers, cybercriminals and more
Protects PCs, Mac computers and Android devices – with just one license for you to buy
Guards your privacy and personal information – against phishing, tracking and spying
Automatically adds an extra layer of security when you're online shopping and banking
Makes it easy to protect kids against online risks – via Parental Control on PC and Mac
Works behind the scenes – to help devices keep performing as they're designed to
Benefits
SECURITY – Protects against viruses, attacks, spyware, cybercrime and more
You depend on your computers, tablets and phones for so many things – so you need to protect them all against the very latest digital dangers. Our award-winning, cloud-assisted security helps you protect against infections & attacks, blocks banners* & spam, keeps your software up-to-date and warns you about dangerous websites – before you click on them.
PC, MAC and MOBILE -- Secures multiple devices – with just one license to buy
Your PCs, Mac computers and Android phones & tablets all help you get so much more out of your digital life – but every device you use could be compromising your security… so you need to secure them all. With just one product – and only one license for you to buy – we help you to protect all of your devices… plus you can lock, wipe & locate your phone & tablet if they're lost or stolen.
PRIVACY - Helps protect against phishing, spying and online behavior tracking
Because all your devices are capable of storing a lot of sensitive, personal information – that can be valuable to criminals – you need to make sure snoopers and phishers can't steal your confidential data. We'll help you guard your personal data, prevent your online activities being monitored**, block unauthorized use of your webcam** and protect your data when you connect to a public network*.
MONEY -- Adds extra security when you're online shopping or banking
Online shopping and banking can save you a lot of time and effort – but fraudsters are constantly on the lookout for opportunities to steal money. Our unique security technology – Safe Money – helps you to protect your money and your account details… so you can prevent cybercriminals stealing them.**
PARENTAL CONTROL -- Helps you protect kids against online dangers & more
The Internet can be a dangerous place for children – so you need to protect your kids from digital dangers and help them avoid social networking risks. Our Parental Control features help you to steer your kids away from online risks, block inappropriate content & websites and manage your kids' messaging on social networks.**
PERFORMANCE -- Lets your devices perform as they were designed to
Security shouldn't slow you down. You need rigorous security that works 'behind the scenes'… protecting your devices – without damaging performance. Our development team has worked hard – combining protection and performance – to ensure your computers, phones and tablets don't have to work so hard… so you're safe to get on with your busy life.
SIMPLICITY -- Simplifies your security – giving you easy, online control
Nobody wants to waste time getting to grips with complex security. If your security software is difficult to set up and run, it could even leave your computers and mobile devices with serious security gaps. By giving you a free My Kaspersky account, we make it easy for you to manage your security – across all your computers, tablets & phones – from anywhere that you can get online. You can check each device's security & license status and adjust key security settings** – plus access special offers and download free Kaspersky Lab products. My Kaspersky also gives you easy access to technical support.
*Available on PCs only. **Available on PCs & Mac computers only.
System Requirements
For all devices
Internet connection required – for product activation and updates and for access to some features
Webcam Protection technology only runs on PCs & Mac computers. The feature is available for a range of compatible web-cameras. For the full list of compatible devices, please visit:
http://support.kaspersky.com/12733#block1 (for PCs)
http://support.kaspersky.com/12476#block1 (for Mac computers)
Windows®-based desktops and laptops
Approximately 800 MB free space on the hard drive
Microsoft® Internet Explorer® 81 or higher
Microsoft .NET Framework 4 or higher
Microsoft Windows 102 Home / Pro / Enterprise3
Microsoft Windows 8 & 8.1 / Pro / Enterprise / 8.1 update3
Microsoft Windows 7 Starter / Home Basic / Home Premium / Professional / Ultimate - SP1 or higher3
Microsoft Windows Vista® Home Basic / Home Premium / Business / Enterprise / Ultimate - SP1 or higher3
Microsoft Windows XP Home / Professional (32-bit) SP3 or higher / Professional (64-bit3) SP2 or higher4
Processor: 1 GHz or higher
Memory (RAM): 1 GB (32-bit) or 2 GB (64-bit)
Windows-based tablets (system with an Intel® processor)
Microsoft Windows 102 Home / Pro / Enterprise3
Microsoft Windows 8 & 8.1 / Pro (64-bit3)
Minimum screen resolution: 1024x600
Mac desktops and laptops
770 MB free space on the hard drive to download and install the application (depending on antivirus database size)
Memory (RAM): 1 GB
OS X 10.11 – macOS 10.12
Android-based smartphones and tablets5
Android™ 4.1 – 7.1
Minimum screen resolution: 320 x 480
iPhone and iPad6
Windows Phone®6
1. If you're using Microsoft Internet Explorer 8, we cannot guarantee that the My Kaspersky portal and security management functions will operate correctly.
2. If you're using Windows 10, currently the following product functionality might be limited and partially unavailable: System Watcher, System memory scan, Self-Defense, Application Control, Safe Money3. To ensure continued compatibility with Windows 10, please download and install all available patches for your Kaspersky Lab security software. Product is not intended to operate on Windows 10 Mobile editions. For full details on the limitations, please visit http://support.kaspersky.com/12848.
3. Some product features may not work on 64-bit operating systems. Please visit https://support.kaspersky.com/13014 to get more details.
4. If you're using Microsoft Windows XP, product is not intended to operate on FAT32 file system.
5. The Kaspersky Internet Security for Android functionality may currently be limited on certain devices. Please visit http://support.kaspersky.com/mobile/kisandroid for more details.
6. Only Kaspersky Safe Browser is available for this platform.
Customers Who Viewed Also Viewed
Kaspersky Internet Security (1 Year / 3 Devices) [Download]
Publisher:

Kaspersky Lab

MPN:

KIS1903121USZZ

Availability:

Usually Available Same Day
For Use Only In:
NORTH AMERICA
Requires Product Activation (we supply product key)