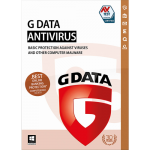 G Data Antivirus (1 Year / 1 PC) [Download]
Publisher:

G Data

MPN:

GDATA01AVKEY

Availability:

In Stock
Requires Product Activation (we supply product key)
Product Availability
Product Details
Publisher: G Data
Part Number: GDATA01AVKEY
Media Type: Download
License Type: Full Product
Platform: Windows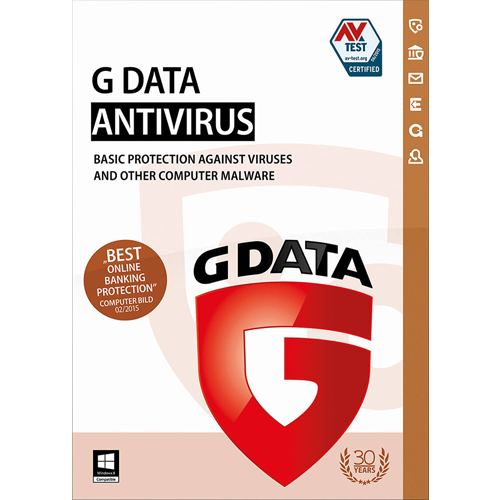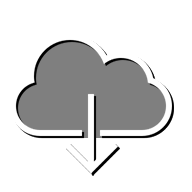 Don't wait for it in the mail, get it today!
Very Cheap Software is proud to offer G Data Antivirus (1 Year / 1 PC) [Download] at a very affordable price. We only select the best software available for download. We focus mainly on very cheap antivirus software to help you protect your important information and privacy from criminals. Check with us every year for very big savings.
Product Description
Overview
Basic protection against viruses and other malware
How security should be: G DATA ANTIVIRUS reliably protects your PC against viruses - and your personal data during online banking transactions and shopping trips. So you no longer have to worry about the most common threats.
New in this version of Antivirus is comprehensive exploit protection. This also safeguards your PC against malware that targets and exploits security vulnerabilities in your installed software.
Features
Take advantage of the highest detection rates
Surf without worrying: best protection when banking, shopping and sending email
Protect yourself against online fraud and data theft
Protect your personal data, even on social networks
Save time through simple installation and use
Speed up the boot process
Best protection against viruses and other online risks
Best virus detection using technologies working in parallel, leaving no opportunity for even the latest threats.
Behavior monitoring of files
Proactive detection and Cloud connection - for protection against even unknown malware
Instant protection for your email
Incoming email is scanned for malicious attachments and other suspicious content as soon as it is received, before it can damage your system.
Protection against security vulnerabilities in your software
Brand-new exploit protection reliably safeguards your computer against security vulnerabilities in installed applications - from the text editor to the browser plug-in.
Secure online banking and shopping
The patented BankGuard technology and new keylogger protection safeguard your browser against manipulation and data theft.
First-hand premium support
Our support team works in close cooperation with the development team at the company headquarters in Bochum, so they can offer you the best support - quickly and straightforwardly.
System Requirements
(32 bit / 64 bit): Windows 8.x / 8 / 7 / Vista, min. 1 GB RAM
(32 bit): Windows XP (SP2 or higher), min. 512 MB RAM
optional DVD-ROM drive
Customers Who Viewed Also Viewed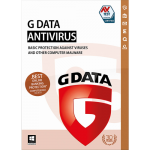 G Data Antivirus (1 Year / 1 PC) [Download]
Publisher:

G Data

MPN:

GDATA01AVKEY

Availability:

In Stock
Requires Product Activation (we supply product key)