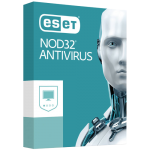 ESET NOD32 Antivirus (1 Year / 1 PC) [Download]
Publisher:

ESET

MPN:

RTL-EAVH-N1-1-1-XLS17

Availability:

In Stock
For Use Only In:
NORTH AMERICA
Requires Product Activation (we supply product key)
Product Availability
Product Details
Publisher: ESET
Part Number: RTL-EAVH-N1-1-1-XLS17
Media Type: Download
License Type: Full Product
Platform: Windows
For Use Only In:

NORTH AMERICA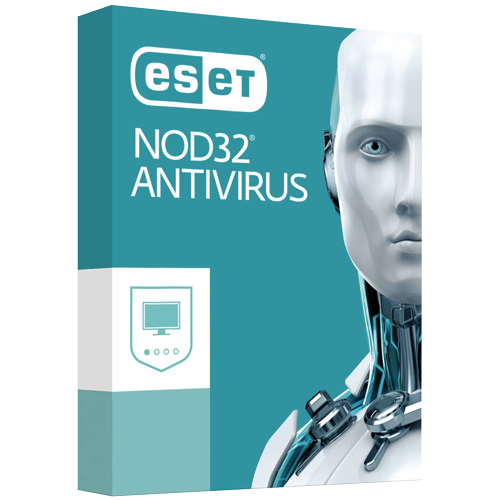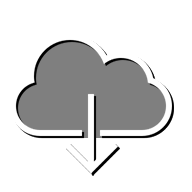 Don't wait for it in the mail, get it today!
Very Cheap Software is proud to offer ESET NOD32 Antivirus (1 Year / 1 PC) [Download] at a very affordable price. We only select the best software available for download. We focus mainly on very cheap antivirus software to help you protect your important information and privacy from criminals. Check with us every year for very big savings.
Product Description
Overview
An award-winning antivirus with fast and powerful detection of viruses, worms, Trojans, rootkits and other malware. ESET NOD32 Antivirus features an all-new Anti-Phishing module that identifies and protects you from fake websites trying to acquire your personal information.
Protect your computer and your assets
How many personal photos, tax returns and private emails are stored on your computer? Our comprehensive Anti-theft features help you locate your misplaced laptop, block access to your files and identify the thief by turning on the built-in camera. All easily accessed and managed through ESET's Anti-theft web portal at my.eset.com
Safeguard your online identity
Your identity can't be more personal - or more important. Powerful firewall, removable media and anti-phishing security features protect you against criminals trying to steal your personal information through online scams, hacking or by physically plugging a USB thumb drive into your computer and taking files.
Surf the web with confidence
The time-tested NOD32 technology in ESET Smart Security and ESET NOD32 Antivirus lets you enjoy your technologies to the fullest. These solutions eliminate all types of threats, including viruses, rootkits, worms, and spyware. Cloud-powered scanning delivers a higher level of protection, speeding up scans and ensuring that your computer runs at its best. All removable media such as USB sticks, CDs and DVDs are scanned upon insertion for offline malware.
System Requirements
ESET NOD32 Antivirus, 2016 edition runs on any system with Microsoft Windows 10, 8.1, 8, 7, Vista, XP, and Microsoft Windows Home Server 2003, 2011. Product requires an Internet connection.
Customers Who Viewed Also Viewed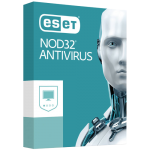 ESET NOD32 Antivirus (1 Year / 1 PC) [Download]
Publisher:

ESET

MPN:

RTL-EAVH-N1-1-1-XLS17

Availability:

In Stock
For Use Only In:
NORTH AMERICA
Requires Product Activation (we supply product key)