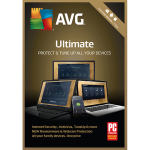 AVG Ultimate (1 Year / Unlimited) [Download]
Publisher:

AVG Technologies

MPN:

ULTC12EN

Availability:

In Stock
Requires Product Activation (we supply product key)
Product Availability
Product Details
Publisher: AVG Technologies
Part Number: ULTC12EN
Media Type: Download
License Type: Full Product
Platform: Windows, Mac, Android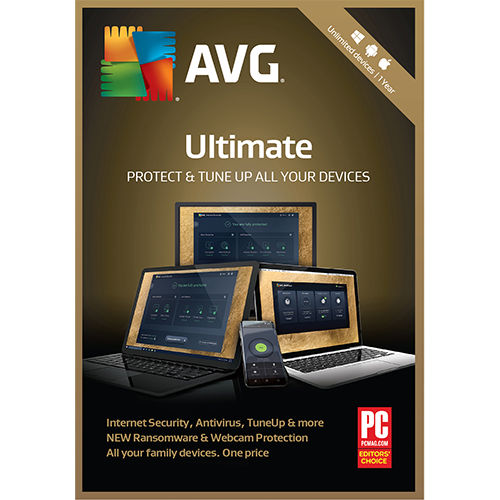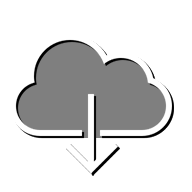 Don't wait for it in the mail, get it today!
Very Cheap Software is proud to offer AVG Ultimate (1 Year / Unlimited) [Download] at a very affordable price. We only select the best software available for download. We focus mainly on very cheap antivirus software to help you protect your important information and privacy from criminals. Check with us every year for very big savings.
Product Description
AVG Ultimate Includes:
Internet Security
Total protection, made easy.
Loaded with safety features and just as easy to use, our best-in-class protection is designed with simplicity in mind, without compromising on security.
With new Ransomware Protection, Webcam Protection, enhanced firewall and AI-based real-time threat detection and removal, you've got all you need and more to stay protected online, whatever comes.
TuneUp
Full performance for your PC.
Our all-in-one tuning suite automatically speeds up your PC, cleans up junk data, gives you better battery life, keeps your essentials always up to date and fixes small issues before they become real problems.
Whether you're running a new PC right out of the box, or have been on the same one for years, you'll be amazed at what your PC can do.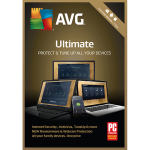 AVG Ultimate (1 Year / Unlimited) [Download]
Publisher:

AVG Technologies

MPN:

ULTC12EN

Availability:

In Stock
Requires Product Activation (we supply product key)