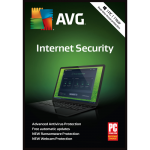 AVG Internet Security (1 Year / 1 PC) [Download]
Publisher:

AVG Technologies

MPN:

ISN12EN001

Availability:

In Stock
Requires Product Activation (we supply product key)
Product Availability
Product Details
Publisher: AVG Technologies
Part Number: ISN12EN001
Media Type: Download
License Type: Full Product
Platform: Windows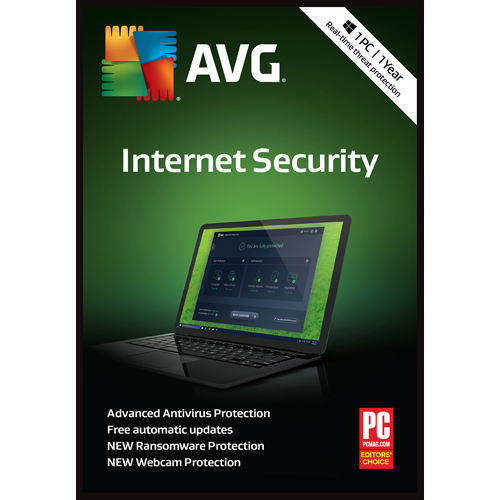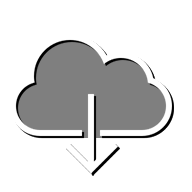 Don't wait for it in the mail, get it today!
Very Cheap Software is proud to offer AVG Internet Security (1 Year / 1 PC) [Download] at a very affordable price. We only select the best software available for download. We focus mainly on very cheap antivirus software to help you protect your important information and privacy from criminals. Check with us every year for very big savings.
Product Description
Features
Detects and stops viruses, threats and malware
Our job is to stop viruses before they even get to your PC. We check your files before you open them, your Facebook links before you click, your email before it gets to you and your websites before you visit them.
AntiVirus
Helps stop, remove, and prevent the spreading of viruses, worms or trojans.
AntiMalware (AVG Resident Shield)
Protects you from malware on your PC and helps stop anything that's infected.
AVG Anti-Rootkit
Detects and removes dangerous rootkits that hide malicious software that seeks to take control of your computer.
AVG Email Scanner
Detects infected or rogue inbound attachments so they can't damage your PC. Works as a plug-in for email applications including Microsoft Outlook 2010 or as a scanner for POP3, SMTP and IMAP accounts.
AVG Protective Cloud Technology
Identifies and prevents emerging threats "in the cloud" via automatic updates to your antivirus software.
AVG Community Protection Network
Instantly converts every new threat encountered by any member of our community into protection for everyone. It adds up to ever-better antivirus protection for the entire AVG community.
AVG LinkScanner Surf-Shield
Smart prevention technology that stops you hitting infected or criminal sites. Actively checks every web page just before you click and stops you if it detects anything suspicious.
AVG Social Networking Protection
Checks the links that get exchanged when you are on social networks such as Facebook, Twitter etc. to help keep you and your friends safe.
Prevents online spam and scammers
Ultimate protection than reduces the risk of you falling prey to online scams. We all know who we want to see in our inbox. We keep a look out for those unwelcome visitors who might be phishing or pulling a scam so you can focus on the visitors you do want to see.
AVG Anti-Spam
Stops spammers and scammers getting to you. Reduces your risks of falling prey to online spam by scanning and checking all your emails for suspect content and code.
Stops unsecure links and files
Advanced protection that allows you to share files safely. There are times when it is good to get things we're not expecting and times when it's not. We check files before you download and share them even when you're instant messaging to make sure they're safe.
AVG Online Shield
Checks files before you download them to ensure they are safe, and protects you as you exchange files using MSN and Yahoo! and ICQ.
Leaves no trace of your deleted files
Permanently delete your most sensitive information. Hitting the delete button does not always give you that complete peace of mind. Using File Shredder will.
File Shredder
Normal deletion is not always enough to make your data disappear reliably. File Shredder deletes data securely using processes that prevent them being accessed or recovered by someone else.
Helps keep your private files safe
Encrypt and store your files for added privacy. Having that extra level of security to keep your private information away from prying eyes gives you that added peace of mind.
Data Safe
Encrypts and stores your valuable documents, pictures or any other files onto a password protected virtual disk on your PC. Use Windows Explorer to move files into your Data Safe and open them just like any other disk. And with Internet Security & Premium Security 2014, you can have as many Data Safes as you like with the option to increase the size to match your needs every time.
Prevents spying and data theft
The basic tools you must have to control who is able to see and use what you do online. Your privacy is important. Whether it's your identity or knowing who is tracking your data and what they might do with it. Whichever one it is, we've got it covered.
AVG Do Not Track
Lets you identify which websites are collecting data on your online activities and gives you the choice whether to allow it. This is available if you take AVG Security Toolbar as part of your installation or as a separate plugin. Supports Internet Explorer, Mozilla Firefox and Google Chrome.
AVG Identity Protection
Not only keeps your personal information safe when you're busy online, but also stops criminals stealing personal data on your PC.
Anti-Spyware
Keep your identity safe from the Spyware and Adware that tracks personal information.
AVG WiFi Guard
Helps you avoid the rogue WiFi access points used by hackers by alerting you when your PC tries to access an unknown WiFi network.
Stops hackers getting into your personal data
Ultimate protection for credit card numbers, bank details or other personal information you enter online. Whatever you're shopping for or whichever bank you use, the most important thing is to know that you're doing it safely. We keep an eye on the personal info you enter online to make sure it's safe, so you can keep an eye on the bargains.
AVG Enhanced Firewall
Blocks hackers attempting to access the private data stored on your PC. Stops malware taking over your computer or from harming other peoples. Works on wired and wireless networks.
Helps ensure a fast running PC
Faster scanning and a faster PC, because antivirus should never slow you down. We all worry that putting stuff on our PC affects performance. Our 'stuff' goes out of its way to make sure that it never slows you down.
AVG Turbo Scan
Dramatically shortens security-scanning times thanks to a smarter scanning sequence that follows the order in which files are saved to the hard drive.
Game Mode
Keeps scans and updates at bay whilst you play to avoid lags and freezes. Also safeguards your digital profile from hackers looking to steal and sell your game rewards.
AVG Smart Scanner
Only scans your PC when you are not using it. Drops to low priority mode as soon as you move your mouse or hit a key. To keep scan times to a minimum it ignores files it's already scanned and knows are safe.
Accelerates web experience
For the ultimate video-viewing experience. If you spend time on YouTube you are going to like this. Faster smoother video streaming – who doesn't want that?
AVG Accelerator
Maximizes connection speeds and the download of binary data to deliver faster, smoother video streaming. Dramatically enhances the experience of YouTube videos.
System Requirements
Processor: Intel Pentium 1.5 GHz or faster
Memory: 512 MB of RAM
Free hard disk space (for installation): 950 MB
Operating System: Windows XP, Windows XP Pro x64, Windows Vista, Windows Vista x64, Windows 7, Windows 7 x64, Windows 8 x32, Windows 8 x64, Windows 10 x32, Windows 10 x64
Customers Who Viewed Also Viewed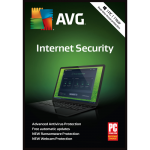 AVG Internet Security (1 Year / 1 PC) [Download]
Publisher:

AVG Technologies

MPN:

ISN12EN001

Availability:

In Stock
Requires Product Activation (we supply product key)